TEKNA NAUTIC COLLECTION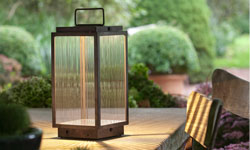 "Eclectic lighting fixtures inspired by a passion for the trains and ships of a now long bygone age."
Eric Huysmans is the designer behind the Nautic Lighting Collection of indoor and outdoor lighting perfect for both residential and commercial use. Each fixture is hand-crafted in materials such as bronze, brass, copper or cast iron. The Nautic concept is to offer a complete collection of lighting fixtures in both indoor and exterior applications that meet the demands of today's requirements for high standards of quality, all while evoking the timeless design sense of a more romantic past.